ArtEnSoul™

     Weaving the Larger Story

As the galaxy in which we live is but one of the many galaxies in the universe, the "you" you present at any given moment is but one of the many aspects of you and the beautiful and infinite universe within you.  

Like space travel, our journey within is miraculously adventurous and revealing, with opportunities at every turn to discover and honor parts of ourselves we were previously oblivious to.   

If you've found yourself at this site, perhaps you too are an ArtEnSoul Trekker. One who has chosen to pick up the key. One who bravely begins unlocking inner doors in search of missing pieces. One who searches for wholeness. One who seeks empowerment in owning her authentic self.

Taking the SoulCollage® journey is one of the most powerful and exciting ways to travel within.  You'll find yourself amazed as you discover the vast universe that exists in your soul. 

Hazel Smith Hutchinson

SoulCollage® Facilitator

ArtEnSoul™

Salina, KS  67401

785-825-6929

ArtEnSoul@cox.net

What Is SoulCollage® 

An intuitive process, developed by Seena Frost, MFT, through which you reconnect with your imagination & intuition -- bypassing the mind -- to create an incredible deck of cards with deep personal meaning.

SoulCollage® honors the transformative power of your imagination as you intuitively cut and manipulate images taken from magazines and create a unique and surprising piece of work.

A multi-leveled, creative process which anyone can do.  All you need is a good pair of scissors, pre-cut mat board cards and images!

Committee Suit: I Am One Who builds her own castle!

Council Suit:  Ruler

Thank you to all the wonderful photographers and artists whose images inspire us to 

recreate and discover

our inner and outer worlds. 

 -- from the Principles of SoulCollage®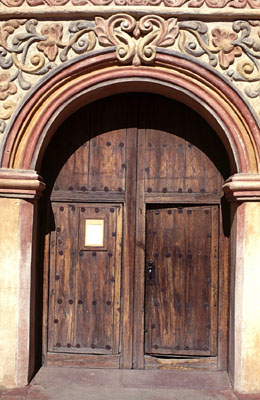 Click on door 

to hear Seena Frost, Birth Mother of the SoulCollage Process!

"Invitation to SoulCollage®"

 Enjoy this 6-minute video by Seena, where she talks especially to those who have never heard of SoulCollage®. She shows you how easy and fun it is to make a card and talks about discovering your inner wisdom.

Welcome, Courageous Soul,

to the SoulCollage® Journey!

Ponderings.Nudgings.Callings 

Authentic Self

Spirituality

Becoming

Soul

Contemplation

Self Love

Acknowledgement

Like-Minded Women

Re-Member

Alchemist

Amazement

Fun

Inner Being

Writer

Truth

Womb of Compassion

Imagination

Images

God

Recognition

Beingness

Archetypes

Sub-Personalities

YOU

Unearth

Courage

Being

Honor

Relaxation

Wounded Child

Artful Prayer

Gentleness

Belief

Voice

Journey

Committee Suit

Love

Imagery

Stillness

Wonder

Great Mother

Community Suit

Sacred Woman Space

Guided Meditation

Womanhood

Council Suit

Respect

One

Retreat

Validation

Meditation

Prayerful Art

Trust

Wisdom

Dancer

Great Spirit

Companion Suit

Warrior

Path

Confidence

Expectancy

Holistic

Dreams

Re-Connect

Oneness of All

Strength

Seasons

Source

Universal Love

Connection

Healer

Intention

Knowingness

Re-Discover

Seek

Empowerment

Quiet

Potential

Inner Aspects

Holding Space

Soul-Tending

Creativity

Inspiration

Powerful

Inner Guide

Silence

Intuition

Adventure

Self Compassion

Discover

Possibilities

Shadow Work

Self Care

Compassion

Uniqueness

EnSoul: To place, receive, or cherish

in the Soul.